Which Rock Before or After?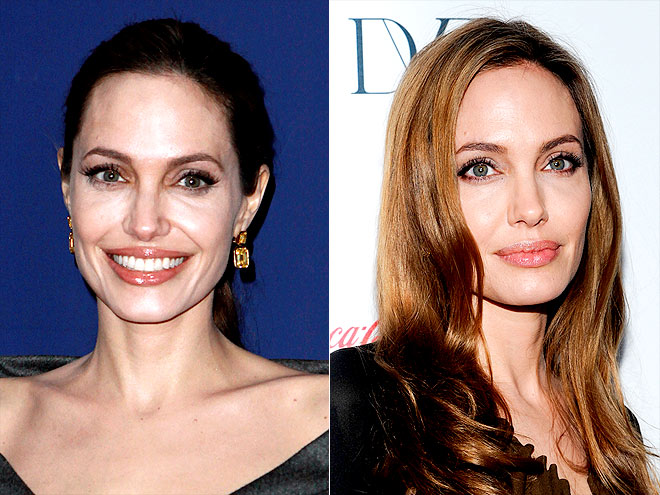 ANGELINA JOLIE
Black, black and black still describes most of her wardrobe choices but from the neck up, the actress lightens things up for spring, adding caramel highlights to her hair.

JULIANNE HOUGH
JESSIE J
SOFIA VERGARA
MAGGIE GYLLENHAAL
ELIZABETH BANKS
ASHLEY BENSON
NAOMI WATTS
BEN AFFLECK
BRITNEY SPEARS
JENNIFER LAWRENCE
ELIZABETH BANKS
RIHANNA
In February, Rihanna abandoned her bright-red locks (which she'd worn every which way) for a blonde do with bangs.
HAYDEN PANETTIERE
After sporting a short style for a few years, Hayden decided it was time for a change, growing out her hair into a layered, curly look.